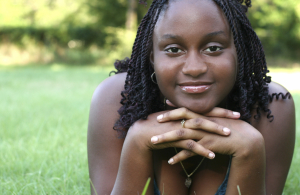 By Lara Eisenberg, Professional Clinical Counselor
The media presents female bodies in unrealistic ways which leads girls to believe that those bodies are the norm.  Girls strive to achieve an unattainable standard of "perfection.". These unrealistic images and the socialization/sexualization of girls causes low self-esteem, anxiety, depression, poor relationship skills and self-care, substance abuse,  and eating disorders.  They begin to self-objectify and learn their value comes from their body and appeal, leaving out their thoughts, feelings and characteristics as a human being.  This mind-body disconnect puts them at-risk for many forms of abuse.
In addition to the harmful effects of the media, traumatic experiences can cause the body and mind to split and increases the chance of further violation. Girls may begin to abuse substances in an effort to drown the feelings associated with the event. Teens often feel shame, guilt, sense of unsafety and a loss of control.  Without help and support,  they may act out in reaction to their trauma versus making healthy decisions that honor themselves.
In order to promote healthy teen development, it is crucial that we explore the effects of media and unresolved trauma on their body and mind and support the healthy development of their emotional, mental, and sexual health.  Embodiment practices (mind-body integration), healthy boundaries, affect regulation, trauma resolution practices and healthy relationship skills are the foundation on a teen's journey to wholeness.
Parents and service providers play a crucial role in changing girls' trajectory of poor self-esteem, body image and violation.   As each girl reclaims her body,  voice and sexuality, she takes part in ending the pervasive cycle of violence within her mind and heart and ultimately in the world.
Join me on November 5th at the San Diego County Office of Education to learn how to support girls on this  Journey to Wholeness.  Through discussion, short videos and experiential exercises, participants will learn the impact of media and objectification on girls' body image, the impact of trauma on girls' well-being and various trauma resolution practices.
Participants will learn the following:
The impact of trauma on the physical, emotional, cognitive, social and spiritual functioning of our girls
The impact of the media on girls body image and the detrimental effects of "self-objectification"
Trauma resolution practices
Stress management and self-esteem boosting practices/ tools to implement with teen girls
The power of mindfulness in the resolution of trauma and toxic shame
How self-care as educators plays a crucial role in the resolution of chronic stress and trauma in our youth
For more information and to register, please click here
Warmly,
Lara Eisenberg